Library and Study Support Centre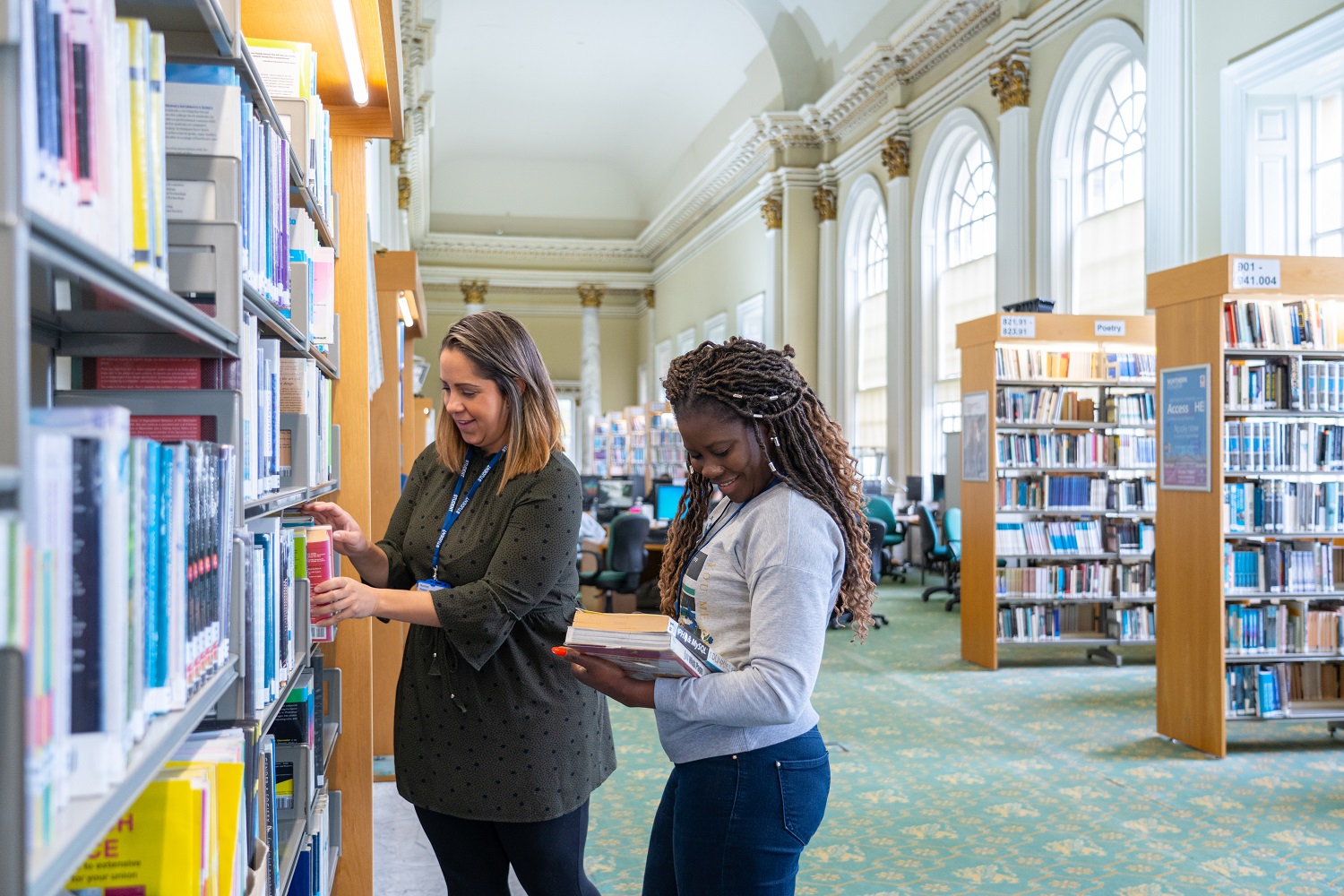 Welcome to the library, a beautiful space to study. You will find our library on the second floor of the main house at Wentworth Castle.
The library is always staffed during opening hours and can help you find the resources you need to succeed in your studies. We offer a range of curriculum related resources, including text and e-books, online and subscription journals, audio and additional learning resources. We also offer the use of PC's, printers, scanners, a separate study area for you to work in with charging points, a collection of DVDs, and a swap shop donations bookshelf.
Our team is here to help with all aspects of your studies, including finding resources, academic skills, IT support, borrowing equipment, learning to proofread, learning to reference.
Our library is a beautiful place to study and we are here to support all of our students.
Registered students are also welcome to book a virtual library session with one of our library assistants. We look forward to supporting you and wish you all the very best with your studies.
Our Library opening times
Monday: 9:15am to 5:45pm
Tuesday: 9:15am to 5:45pm
Wednesday: 9:15am to 3:45pm
Thursday: 9:15am to 5:45pm
Friday: 9:15am to 3:45pm
Saturday: 10:15am to 4:45pm
Sunday: 10:15am to 4:45pm.
Do you need some library support?
Registered students who need support are welcome to come into the library to see one of our library assistants. If you would prefer to meet with us remotely, our students can also book a virtual library session.
Why choose Northern College?
---