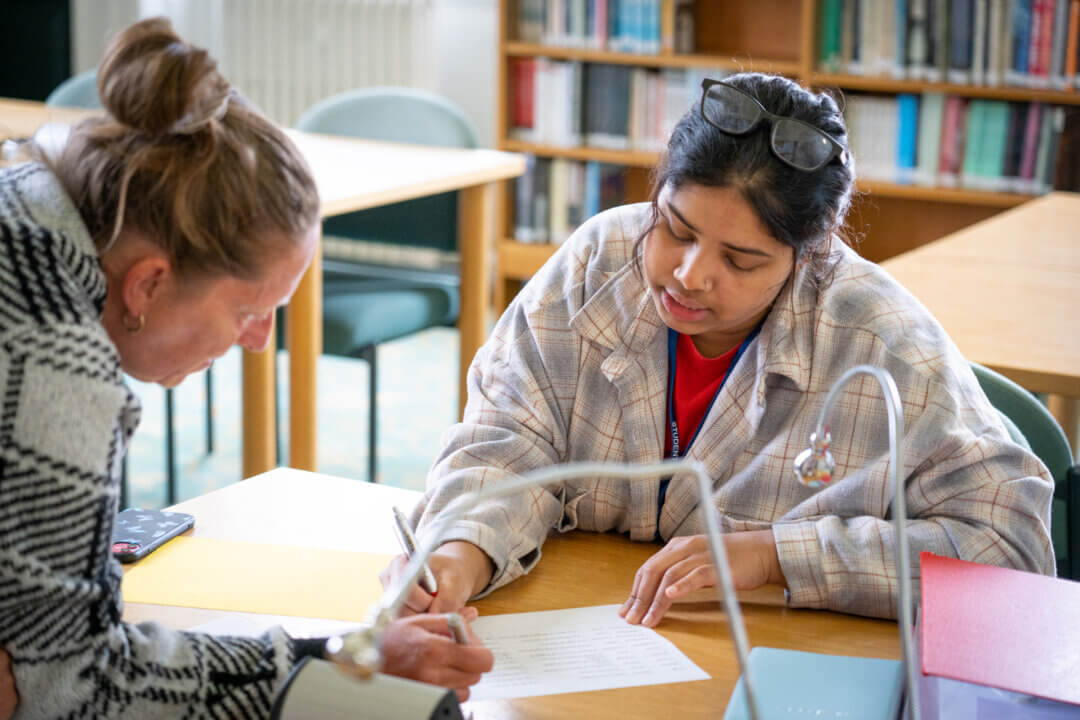 How to start
At Northern College we have a number of ways in which you can apply to come and study with us.
Not sure what you want to study?
If you are unsure about what course you would like to study or how you can progress your learning to achieve your career goals, our team can offer an Information, Advice and Guidance appointment to discuss this with you.  You can also learn more about our course levels from entry to higher level study.
Fees and funding support
Many of our students are eligible to study for free on many courses up to level 2. There is also funding support for eligible students studying many level 3 and higher level courses. We can offer you all the advice you need about course fees, funding support and Advanced Learner Loans. Our fees and funding section explains this in detail for you.
Application
Applications can be made online, by visiting campus or contacting us by phone. Once you have submitted an application, you will receive confirmation via email.
For courses where there are no entry requirements, we will usually confirm your place within 2 working days.
Some of our longer courses may require you to complete an assessment or attend an interview and selection event. We will contact you with the relevant information if this is required and will guide you through the process so you can be sure what is expected of you.
Occasionally we aren't able to offer applicants a place on their chosen course due to not meeting the entry requirements or being ready for that level of study. Don't worry if this happens! We will offer you a careers guidance appointment to help you identify the most suitable progression pathway to help you achieve your goals.
If you have any questions throughout the application process, please get in touch via the contact details above.
Why choose Northern College?
---
Working together to create a place for everyone.
---