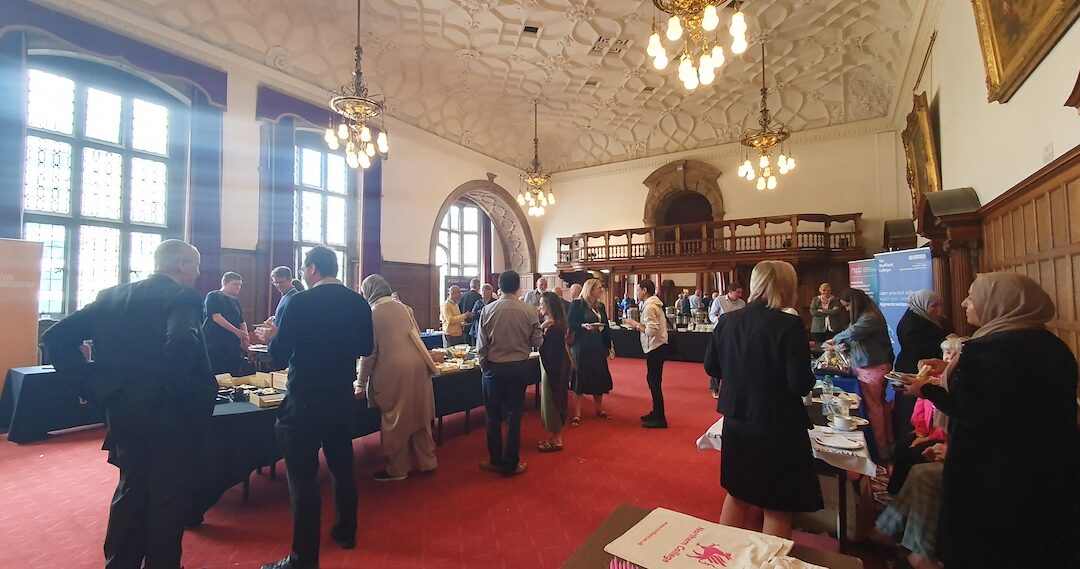 FACES Annual Learner Awards 2023 
June 30, 2023
We celebrated learning and achievement across Lifelong Learning and Skills at the annual Learner Awards on 8th June.
The event was hosted and organised by Family and Community Education Services (FACES) as part of Sheffield City Council.
We attended with other colleges, universities and organisations to speak with the learners to provide information around Further and Higher Education as a progression pathway following the celebration event.
FACES deliver adult learning courses in community settings across the city of Sheffield.
The event was a fantastic opportunity to come together with learners and other partners to celebrate the benefits of adult education across the region.
'The event was a great opportunity to celebrate learning and achievement for adult learners in the South Yorkshire region. We also had a great opportunity to talk to many prospective students and provide information about how studying at Northern College can aid them in their future progression goals. After meeting other colleagues across the sector, we are looking forward to potential future partnerships to aid students at Northern College.' Hannah Williams, Careers and Work Placement Adviser
Further information
Why choose Northern College?
---
Working together to create a place for everyone.
---