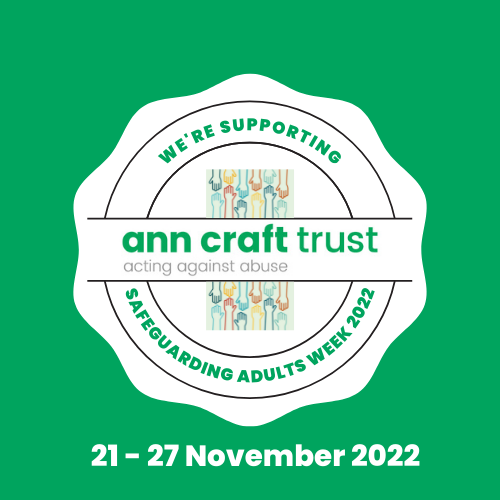 Safeguarding Adults Week 2022 
November 16, 2022
Safeguarding Adults Week 2022 takes place Monday 21- Sunday 27 November in association with the Ann Craft Trust.
The week is an opportunity for organisations to come together to raise awareness of important safeguarding issues for adults.
Each day we'll be focusing on a different safeguarding theme to explore how we respond to contemporary safeguarding challenges – joining in and showing our support for this important awareness event.
The Ann Craft Trust have provided an excellent resource hub for those that want to join in and show your support.
As a College specifically for Adult learners (aged 19+) we see the importance in raising awareness amongst our College students and within the wider community.
Why choose Northern College?
---
Working together to create a place for everyone.
---