Mark Barrett
Head of Estates & Facilities
Mark has worked in the estates and facilities and building/estate management sector for almost 40 years working predominantly within the public realm (education and policing environments). Mark started his career as an apprentice plumbing and mechanical services engineer and went on to specialise in the refurbishment of architectural leadwork. He has been involved in numerous heritage leadwork refurbishment schemes and refurbished leadwork to the Halifax Piece Hall Bell Tower, Halifax Borough Market and Halifax Town Hall. Mark went on to study for numerous professional and academic qualifications as an adult learner, gaining a B.Sc. (Hons) degree in 1999. 
Mark has had significant input into the design of numerous high profile public buildings across West Yorkshire and has managed complex and specialist tactical and operational policing sites both regionally and nationally.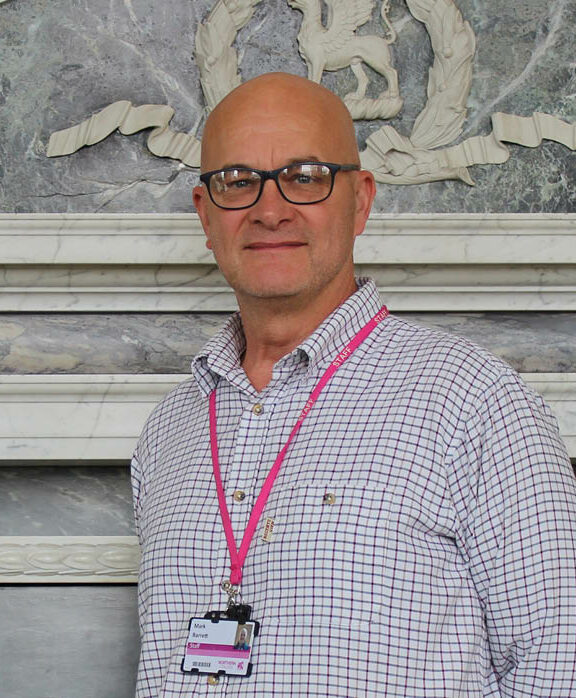 Why choose Northern College?
---
Working together to create a place for everyone.
---