Prof Tim Thornton
Chair - Remuneration Committee
Professor Tim Thornton has long been involved in Higher Education in South and West Yorkshire, with a particular interest in the expansion of opportunities in high quality university study.
Tim has worked at the University of Huddersfield for over fifteen years. Appointed Head of the Department of History, English, Languages and Media in 2003, Tim was on secondment at University Centre Barnsley as its first Head during 2005-06 and became Dean of the School of Music, Humanities and Media in October 2006. He was appointed Pro Vice-chancellor (Teaching and Learning) in October 2008. Tim was appointed as Deputy Vice-Chancellor in September 2015.
Tim is a historian who studied at New College, Oxford. In 1997 he was awarded the Royal Historical Society's David Berry Prize for his work on the Isle of Man; in 1999 he was proxime accessit for the Society's Alexander Prize for an essay on the palatinate of Durham. He was the first scholar based in a new University to win one of the Society's prizes.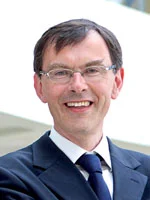 Why choose Northern College?
---
Working together to create a place for everyone.
---